Emerging Talent Programme
Developing business critical skills, behaviours and mind-sets in future leaders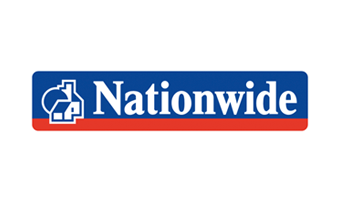 Graduates at Nationwide follow a two year development programme, which seeks to support their transition from education to work and to develop core skills such as communicating with impact, teamwork, influencing and stakeholder management.
For the second year running, we gave the graduates 'real-world' challenges with local charities to help them apply, develop and embed skills and behaviours learnt during the programme.
Projects are carefully developed to provide a truly stretching learning experience for the graduates, whilst also addressing a real need amongst the charity partners.
The briefs focus on time-sensitive strategic issues the charities may not have had the time or expertise to address – for example, Carer Support Wiltshire had been acutely aware of the need to provide remote tailored support to young carers who may not be ready to access face-to-face support; however the charity had not been able to define the need and potential solutions to feed into a compelling business case.
Other teams worked with Community First to demonstrate the economic and social value of community transport in Wiltshire; Empower the Gambia in order to increase awareness of the charity and sales from its charity shop in Swindon; SMASH to develop a sustainable supporter engagement strategy; and Swindon Mind to review its Community Programme and develop an impact measurement framework for the charity to improve its ongoing evaluation of the programme.
Thirty graduates work in teams of five over 15 weeks to scope out their brief, identify where they could have the greatest impact and deliver tangible results for the charity.
We support the graduates with their learning journey from start to finish, through a launch event, mid-project review calls, a presentation skills workshop and a final reflection session. Each intervention focuses on developing the graduates' emotional intelligence and business critical skills and helps them address their personal learning objectives.
"Three Hands sourced and managed a Citizenship project with a selection of our graduate programme participants. Their expertise ensured our graduates delivered tangible, lasting results for local charities and importantly, consciously developed valuable skills they are applying in their roles. Their success in building confidence and skills such as influencing stakeholders and relationship management has far exceeded my expectations."

Greg Craft, Emerging Talent Development Manager, Nationwide Building Society
"I feel skills such as stakeholder management, time management and project management have really been developed and that has made me a more rounded candidate when applying for roles."

"Part of the reason I chose to do the social investment project was that it would have an 'actual' impact on people outside of Nationwide and wasn't just a theoretical experiment that would never get looked at again. It also kept me more interested as I knew people were relying on us to deliver…It's opened my eyes to the good work that lots of local charities do."

Participants, Nationwide Building Society