We help you create business value and social value hand in hand.
Our purposeful, development experiences connect your people with community partners and important social or environmental issues –  relevant to your business.  We create a safe and meaningful context in which you'll be able to practice and embed behaviours that serve your purpose, planet and performance agendas.
CONNECTED LEADERSHIP MODEL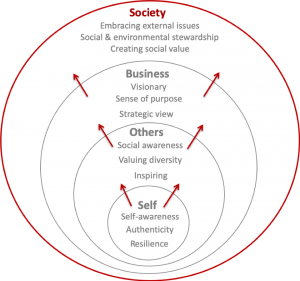 © Three Hands 2019
We design experiences, projects and programmes that take you out of your usual setting – enabling you to become more aware of self, others and society. In this context you'll access insights and innovation that  grow your organisation's social value and business value hand in hand.