We believe in creating business value and social value hand in hand.
Our development experiences connect participants with non-profit partners and important social or environmental issues, where they can practice and embed leadership behaviours relevant for a sustainable business.
CONNECTED LEADERSHIP MODEL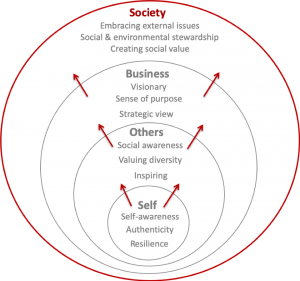 © Three Hands 2019
We design projects and programmes that enable participants to act outside their usual setting and to become more aware – of self, others and society. We call this 'Connected Leadership'.