We care about creating business value and social value hand in hand.
Our priority is growing leadership capability for purposeful business.
Society's expectations of businesses have never been higher – and the opportunity for businesses to positively contribute to society, never greater.
We believe leaders at all levels need to be connected if their organisations are to thrive.
At Three Hands this means leaders are connected to themselves and their impact on others, to a compelling organisational purpose and to the social and environmental issues that could make – or break – their businesses.
Connected Leaders – Purposeful Business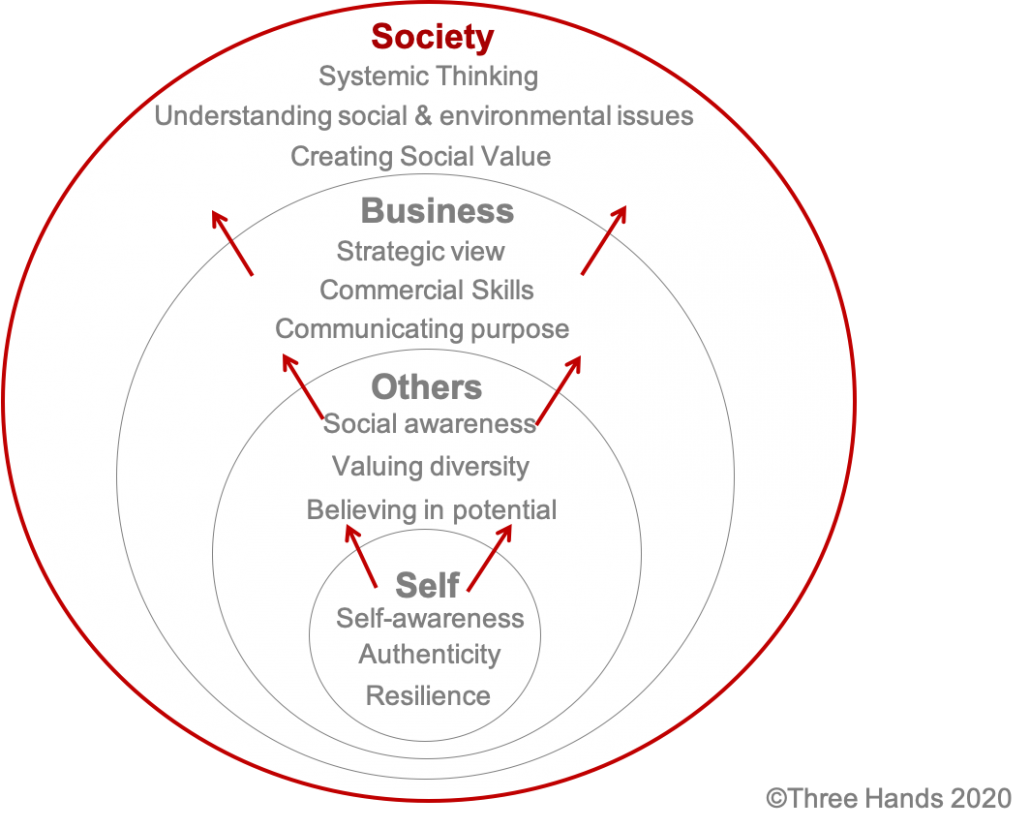 The Connected Leaders model underpins our approach, which goes beyond the conventional and enables participants to act outside their usual setting to become more aware – of self, others and society.
Our leadership development programmes focus on a practical experience, immersing leaders into important societal themes while also contributing to community. Thus creating a meaningful context for leaders to practise and apply what they are learning.