We believe in the power of business and our purpose is to help leaders and businesses be successful as a part of, not apart from, society.
We are a partner organisation to Three Hands, based in London, UK, which has been creating business value and social value hand in hand since 2003.
Here in NZ we create leadership development experiences that are both strategically relevant to our clients and offer tangible, meaningful outcomes for the charity partners we work with.
We're made up of a core team and partner with different associates to ensure we have the right team on board for each unique project. Together we share experience and expertise in leadership and talent development, organisational design, coaching, community engagement and the project management needed to run seamless workshops and programmes.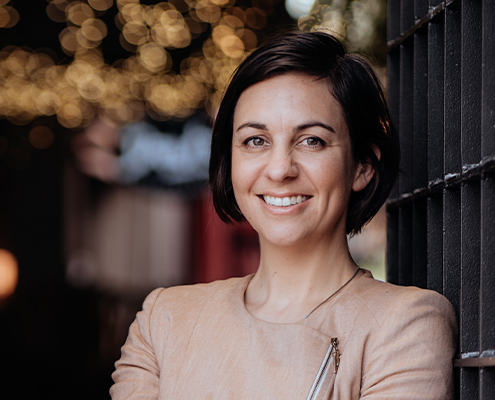 Bex Grace
NZ Partner

Three Hands NZ
1
"Leadership and learning are indispensable to each other."
– John F. Kennedy
I work with organisations, teams and leaders one-on-one, to enhance capability. Supporting them to create conditions where they AND their people can achieve, learn and enjoy – core ingredients for sustained high performance.
For over 15 years around the world, I've been writing and implementing talent strategies that grow capability to deliver organisational purpose. Sweet spot is designing experiences that invite leaders (with and without title) to apply, practise and embed leadership most relevant for their organisation and context.
In today's world this is most commonly about helping leaders be human, think sustainably and connect the dots (more proactively) between people, planet and profit.
I've come to believe that leadership is a universal language transcending industries, cultures and all diversities. And I've noticed that effective leadership goes beyond supporting a team and the work below you –  and extends to connecting with the community around you.
Three Hands leadership development provides a space for this to happen – creating business value and social value hand in hand.
Neuroscience and Neuro-leadership research features a lot in my thinking, design and content. My coaching qualifications and experience govern my style. Open, safe, relaxed, positive.
I have three wonderful boys in my life that keep me grounded, laughing and fulfilled.
"Healthy Body, Healthy Mind" is my mantra. I feel that next to coffee, swimming in the sea is one of the best things our world has to offer.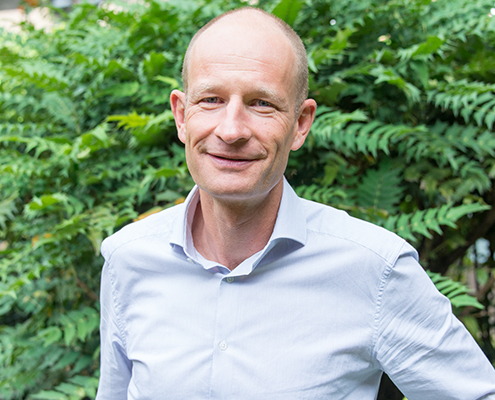 Jan Levy
Co-Founder / Director
UK
Three Hands NZ
1
"Why are we here? I think many people assume, wrongly, that a company exists solely to make money. Money is an important part of a company's existence, if the company is any good. But a result is not a cause. We have to go deeper and find the real reason for our being…"

– David Packard of Hewlett Packard
I read David Packard's words in 2000, when in the midst of an MBA at IESE Business School, Barcelona, and in the same year I volunteered in La Paz, Bolivia, and witnessed the stark contrast between the few big companies there and the surrounding community; it was an "a-ha" moment that has led me to focus on the role of business in society ever since.
I joined the founder of Three Hands in 2005 and became MD in 2009. Together we pioneered the concept of experiential, community-based leadership development and I've worked over the past few years to develop and deliver a wide offering that supports clients to do business in ways that benefit society, and on growing the Three Hands team – slowly, surely and sustainably.
I've had the privilege of applying our thinking to leadership development at Sky, Nationwide and Vodafone; to CSR and Citizenship at RSA, Unilever and Lloyds Banking Group; and more recently to product development and innovation at Legal & General.