Our purpose is to help leaders and organisations be successful as a part of, not apart from, society.
We are a partner organisation to Three Hands, based in London, UK, which has been creating business value and social value hand in hand since 2003.
Here in NZ we create leadership development experiences that are both strategically relevant to our clients and offer tangible, meaningful outcomes for the charity partners we work with.
We're made up of a core team based in London and NZ,  and work with fellow thought leaders in the People space – enabling us to have the right team on board for each unique project.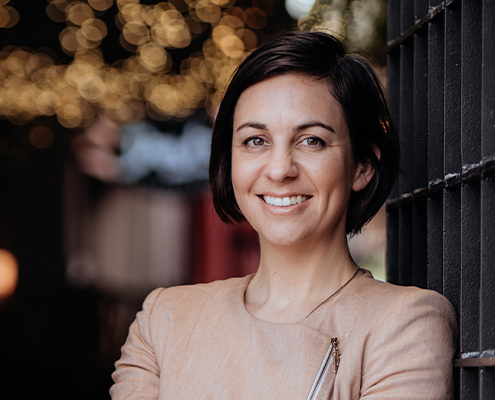 "Leadership and learning are indispensable to each other."
– John F. Kennedy
It was in the mid 2000s that I truly saw successful leadership development and culture change..in action. While working for a large global TV and Communications company in London, we partnered with Three Hands for some practical leadership development.
Placing leaders in meaningful and strategically relevant situations to practice and apply some of their learning, while also connecting with community – created behaviour shift and a commitment to personal development that I'd never seen before.
I continued my career leading leadership and succession /talent programmes and teams for large corporates in UK, NZ and the Middle East, however my heart was still taken by the traction we made with leaders experiencing a Three Hands programme.
So when the time was right I joined Three Hands and started Three Hands NZ. We work closely with our UK team and ensure all programmes generate business value and social value hand in hand. Leaders connect to themselves and their community on issues of real importance. It is development that real, memorable, relevant and effective.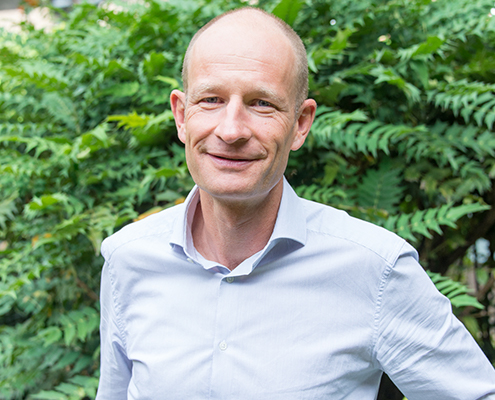 Co-Founder / Director (UK)
"Why are we here? I think many people assume, wrongly, that a company exists solely to make money. Money is an important part of a company's existence, if the company is any good. But a result is not a cause. We have to go deeper and find the real reason for our being…"

– David Packard of Hewlett Packard
I read David Packard's words in 2000, when in the midst of an MBA at IESE Business School, Barcelona, and in the same year I volunteered in La Paz, Bolivia, and witnessed the stark contrast between the few big companies there and the surrounding community; it was an "a-ha" moment that has led me to focus on the role of business in society ever since.
I joined the founder of Three Hands in 2005 and became MD in 2009. Together we pioneered the concept of experiential, community-based leadership development and I've worked over the past few years to develop and deliver a wide offering that supports clients to do business in ways that benefit society, and on growing the Three Hands team – slowly, surely and sustainably.
I've had the privilege of applying our thinking to leadership development at Sky, Nationwide and Vodafone; to CSR and Citizenship at RSA, Unilever and Lloyds Banking Group; and more recently to product development and innovation at Legal & General.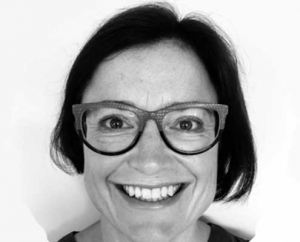 Collaborator / Director of Workman
Jo has 18 years' experience helping clients realise their performance objectives in both Europe and New Zealand.  Specialising in the development of high performance mindsets (e.g. resilience, confidence, drive, accountability) she works primarily in the areas of leadership and sales.
Jo doesn't believe in magic diet pills when it comes to creating sustainable behaviour change and positive performance improvement.  It's calories in and calories out.  She challenges clients to consider whether they have the foundations in place to maximise the return on their learning development investment and then works with them to fill the gaps.
In a former life Jo was an academic who studied diversity and management education, including the quality of post graduate education in preparing future leaders.  She draws on both her academic and corporate experience to create pragmatic solutions that are immediately obvious, to her clients and to theirs!
Three Hands and Jo work together to innovate and design learning experiences– incorporating powerful coaching partnerships to embed those (inevitable) powerful insights.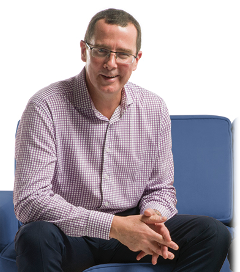 Collaborator / Founder Journey-Smiths
Jes Smith is the founder of Journey-smiths. As well as a passionate and engaging speaker and facilitator, Jes is a highly experienced learning designer, coach and consultant.
Jes has spent over 20 years in leadership, organisational development, and customer experience, working extensively with leaders and their teams in NZ, Australia, UK, Europe and the US.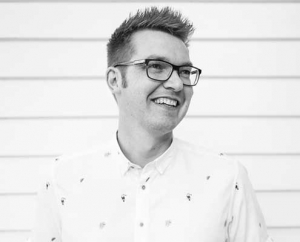 Collaborator / Director of Five
Nick is an expert in leadership development, executive coaching, learning strategy design and implementation, culture change and employee engagement.
He's led transformative programmes in agile, technology implementation, diversity and inclusion, mental health and wellbeing, mindset and behaviour change, ways of working and learning enablement, and is very interested in building great employee experiences to drive great customer experiences which drive great business outcomes.
He's a big room facilitator and public speaker, and is highly skilled in spotting and unleashing the potential in those around him.
He's got 17 years of experience in doing the small stuff and the very big stuff at some of the world's and NZ's leading organisations – in financial services with Barclays Capital, Schroders, Lloyd's of London, and Goldman Sachs. In consulting services with Deloitte. In the public sector with Auckland Council, and most recently in digital services and telecommunications with Spark New Zealand.
Three Hands, Nick and the team from Five come together to collaborate, design and deliver bespoke experiences to best serve our unique clients – and draw on our collective expertise. #Dreamteam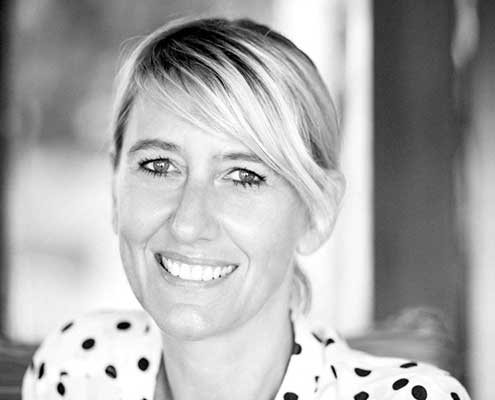 Collaborator / Director SallyD
Sally loves meeting people from all walks of life, she's inquisitive, creative and highly focused on business outcomes. Her deep understanding of how to link people and performance with sustaining, growing and scaling business is evident in her work. Sally started her career as an Officer in the Royal New Zealand Air Force before moving on to senior leadership roles within Coca-Cola Amatil, Air New Zealand, Microsoft (NZ & South East Asia) and start-ups in both Nigeria and Singapore.
Sally's passion is helping to create healthy, diverse and meaningful workplaces and when she's not doing that, you'll most likely find her learning about interior design and helping out with animal welfare.